Artistic Director Yi-Ping Chen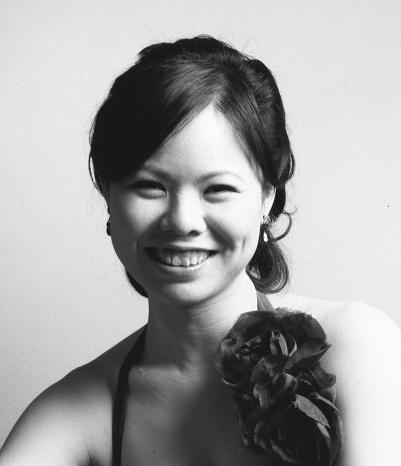 By addressing the perceived anti-Semitic text in Bach's St. John Passion with an interfaith dialogue and reconciling performance, Yi-Ping Chen started her mission to make classical music relevant to her community. Chen is most excited about her new connection to the Lexington community and becoming the new Music Director of the Rockbridge Symphony. Her influences in the Harrisonburg area include teaching conducting at James Madison University, serving as executive director of JMU's Spring String Thing camp, and conducting the Shenandoah Valley Youth Orchestra. She continues to serve as founding conductor of Fargo-Moorhead Ballet Company's annual production of Tchaikovsky's Nutcracker.
Passionate about providing equal access to classical music, Chen co-founded Caravanserai, a flexible chamber group that presents classical music in approachable settings. During the Covid-19 pandemic, she produced the Classical Connections video series to engage young audiences in classical music with story narration, questions, movements, and conducting activities. These free videos are shared with educators and parents of elementary school-aged students and could be enjoyable to audiences of all ages.
Chen extended the influence of arts education in her previous community through collaboration with numerous arts organizations in North Dakota and Minnesota. She enjoys working with community musicians who put the joy of music-making first, in her post as music director of the Mississippi Valley Symphony in St. Paul and Seward Concert Band in Minneapolis.
She served as the Orchestra Director of the joint-orchestra of University Orchestra at Minnesota State University Moorhead and North Dakota State University. She conducted the Northern Valley Youth Orchestras in Grand Forks and worked with professional musicians in the Fargo-Moorhead Symphony as sectional conductor and second oboist of the orchestra. The organizations she has collaborated with include: Grand Cities Children's Choir, Fargo-Moorhead Area Youth Symphonies, local jazz, and rock bands, and visual art and theatre students at Minnesota State University Moorhead.
Chen holds a DMA degree in conducting from University of Minnesota and a Master's Degree in Orchestral Conducting from Northwestern University. Her principal conducting teachers include Mark Russell Smith, Victor Yampolsky, and Raffi Armenian. When she is not making music, she enjoys going on long hikes in the Shenandoah Valley and traveling the world with her daughter Amelia and her husband Foster.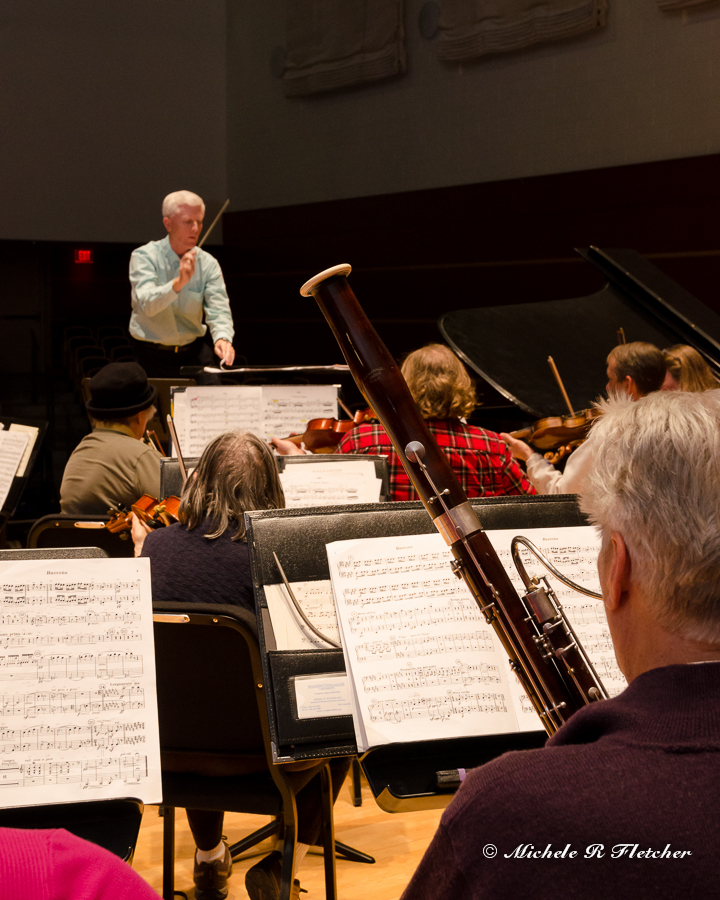 The Rockbridge Symphony came into being in 1975 through the vision of Charlene Jarrett and a small group of dedicated local musicians. It was initially established as a partner with the Rockbridge Chorus and performed concerts with that group for many years. These were the first adult performing groups to be organized by Fine Arts In Rockbridge following the Summer FAIR founding in 1971.
On April 15, 1975, Jarrett, founder, and president of FAIR, called together seven friends who were already actively involved in the musical life of the community. The members of this first steering committee were Gordon Spice, choral director at Washington & Lee University, Robert Stewart, head of the Music Department at W&L, Chuck Harer, Rae Hickman, Gordon Williams, and Maxine Foster. Financial support came from the United Virginia Bank. When Harer, Jarrett, and Williams consulted William McCorkle, Sr. about the possibility of funding through the bank, he was enthusiastic. The happy result was an annual gift of $6,000 for the next thirteen years.
The orchestra flourished for four years under the direction of Rob Stewart. He was followed by Gordon Spice. Subsequent conductors were: Karen Deal, now conductor of the Illinois Symphony; Ben Wright, then director of the J.M.U. Symphony; and Barry Kolman, former director of the University Shenandoah Symphony Orchestra.
In 1987 Washington & Lee became the co-sponsor of the Orchestra. Given this new affiliation, the Orchestra was renamed the University Rockbridge Symphony Orchestra. In 1992, W&L became the sole sponsor, which resulted in the name of the orchestra being changed to University Shenandoah Symphony Orchestra.
In 1999, the orchestra separated from W&L and became the Rockbridge Community Symphony Orchestra. It was organized under the direction of William Claytor. In 2010, the RCSO became the Rockbridge Symphony.
Today, the Rockbridge Symphony is composed of different generations of Rockbridge musicians: some advanced young string, wind, and brass players, some professional instrumentalists; and experienced adult members from various walks of life in and around the area.  Mark Taylor, professor and orchestra director at Southern Virginia University, directed the symphony from 2005-2020. He was succeeded in 2020 by Yi-Ping Chen.
Updated November 2020